News
Projeto de erasmus "AMIR-EM" ganho em parceria com o DCM!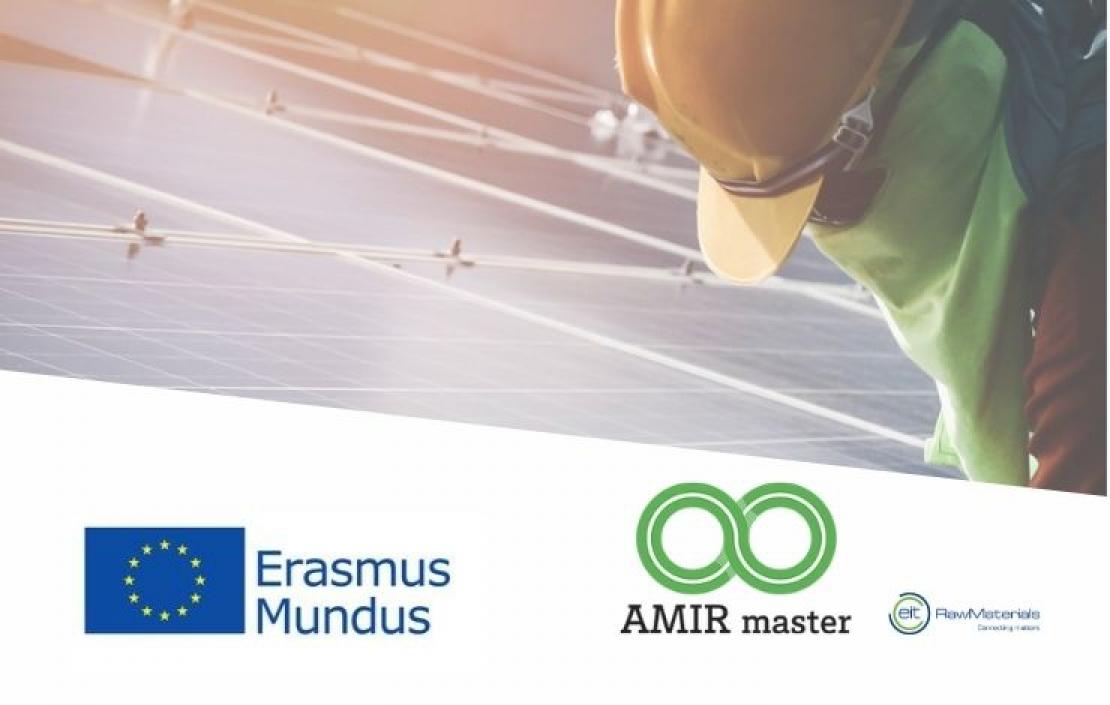 O Mestrado em Materiais Avançados e Reciclagem Inovadora (MMARI) foi integrado no programa ERASMUS MUNDUS.
O MMARI é promovido pela NOVA School of Science and Technology | FCT NOVA em consórcio com outras cinco universidades europeias de renome (Universidade de Bordéus, França; Universidade Técnica de Darmstadt, Alemanha; Universidade Politécnica de Madrid, Espanha; Universidade de Miskolc, Hungria; Universidade de Liège, Bélgica) e oferece aos seus diplomados um duplo grau, emitido por duas das universidades do consórcio. Internamente, resulta de uma sinergia assente nos conhecimentos e competências disponíveis nos Departamentos de Ciência dos Materiais, Química, Ciências e Engenharia do Ambiente e Ciências da Terra.
Procurando promover a formação de profissionais com vocação internacional nos tópicos indispensáveis à efetivação de uma Economia Circular dos Materiais, a qual é vital para assegurar a sustentabilidade das sociedades atuais, fortemente dependentes de tecnologias assentes na utilização de quantidades crescentes de materiais críticos, escassos ou de difícil acesso.
O MMARI, que beneficia do selo EIT Label Certificate, concedido pelo EIT - European Institute of Innovation and Technology – no âmbito da iniciativa EIT Raw Materials Academy, dispõe de um mecanismo que permite a concessão de bolsas para pagamento das propinas e despesas de estadia aos seus estudantes.
A inclusão do MMARI no ERASMUS MUNDUS irá permitir uma significativa expansão do horizonte de recrutamento de novos estudantes, projetando deste modo para todo o mundo a imagem de Excelência que carateriza a NOVA School of Science and Technology | FCT NOVA.
****************
AMIR (Master's in Advanced Materials and Innovative Recycling) has joined the ERASMUS MUNDUS program.
AMIR is promoted by NOVA School of Science and Technology | FCT NOVA in consortium with five other renowned European universities (University of Bordeaux, France; Technical University of Darmstadt, Germany; Polytechnic University of Madrid, Spain; University of Miskolc, Hungary; University of Liège, Belgium) and offers its graduates a double degree, issued by two of the consortium's universities. Locally, it benefits from a synergy based on the knowledge and skills available in the Departments of Materials Science, Chemistry, Environmental Sciences and Engineering and Earth Sciences.
Seeking to promote the training of internationally minded professionals in topics indispensable for an effective Circular Economy of Materials, which is vital to ensure the sustainability of current societies, heavily dependent on technologies based on the use of increasing amounts of critical, scarce, or difficult to access materials.
MMARI, which benefits from the EIT Label Certificate, granted by the EIT - European Institute of Innovation and Technology - within the scope of the EIT Raw Materials Academy initiative, includes provision to grant its students scholarships for tuition fees and subsistence expenses.
The inclusion of AMIR in ERASMUS MUNDUS will allow a significant expansion of the new students recruiting horizon, projecting the image of Excellence that characterizes the NOVA School of Science and Technology | FCT NOVA.